I think I may have mentioned recently that I like the month of August. The biggest reason that like the month comes a little late in its span of 31 days, but that just means that there's time to anticipate and prepare for it. The great day of which I speak is of course the anniversary of the day of my birth!
I enjoy my birthday, as it allows for me to be the center of attention without having to work very hard for it, or be seen as an attention whore because of it! One aspect of my birthday can be a let down though, and that is the opening of gifts.
I am not an easy person to shop for. I don't really want just something random that I would like because it will probably sit around and take up space. Instead I'd prefer something awesome that I love and is also functional so I can remember the giver fondly when using their gift!
When something like that isn't an option I like to remind people that cash fits the description of being both awesome and functional.
If cash as a gift isn't really your thing, but you'd still like to get me something, I have come up with a small list of things that would delight me to (probably) no end.
This would be awesome for not only books, but movies! I could be comfortable lending out my stuff to people knowing exactly who has what, and who to call to get it back!
Thanks to a friend's knowledge of the product, the above external hard drive is no longer the specific one that I would like, but it does seem that I need one since the computer that I'm currently using has as much memory as my iPod does. I like the fact that I can get so much memory for (what seems to me) such a deal.
I'm being a princess on this one though, and I do want it to be pretty, so unless I post another one that I like, please just give me the mula to find my own rather than pick one for me!
If you've been reading, you know that I'm going to start on a t-shirt quilt as soon as you all get me some funds to buy the supplies! A slightly quicker way to do that would be to buy me the supplies directly!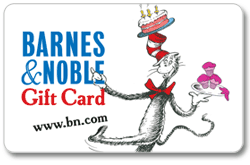 The only big problem I've found with the job that I like is the way that it tempts me to spend money that I don't really have. So give me some to spend while I'm working!!!
Maybe on something like this…!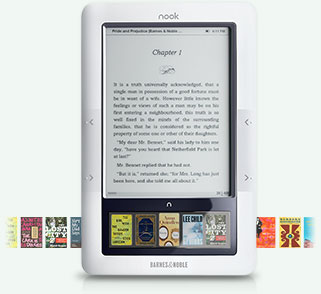 Even with all of my hesitations about the Nook for myself, I have no doubt that if I were to get an eReader, it would be the Nook. I actually really wish that I had it last semester for my bajillion novels I had to read in just 16 weeks!
Ok, I think that this 5 item list is a great start, perhaps I will add more in the coming weeks.